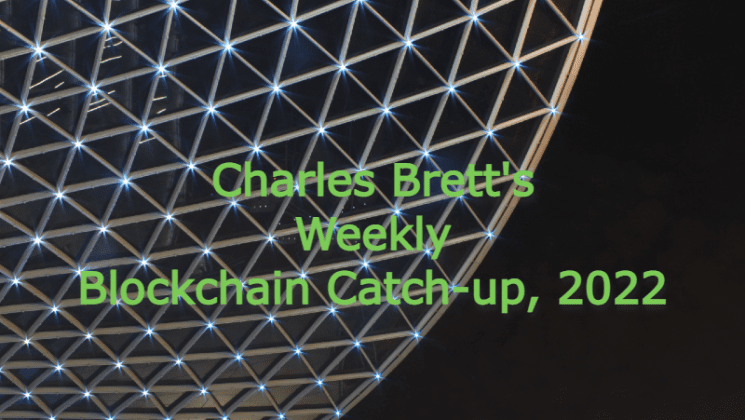 This is a Charles Brett's start-of-the-week Enterprise Times 'blockchain catch-up' 2022-Week 16. Necessarily it is idiosyncratic and selective.
It is not intended to be comprehensive but does seek to highlight 'Quick Takes' on specific developments as well interesting pieces to read, a listing of some (not all) announcements/press releases and pointers to upcoming events.
Nothing sufficiently remarkable to comment on this week.








Enterprise Times – technology for your enterprise today and tomorrow.
© 2015 – 2022 Synonym Ltd
About | Terms | Privacy | Copyright | Cookies | Contact | Newsletter